We Install Our Product In Your Garage, Showroom, Or Commercial Space In As Little As One Day!
Our mission is simple… its to deliver a long-lasting floor coating using the highest quality materials, equipment, and installation methods while also providing an unrivaled customer experience.
We install our product in your garage, showroom, or commercial space in as little as one day!
1 Day Installation For Flake Garages
2X Stronger Than Concrete
Manufacturer-Certified Installation Methods
Up-Front & Unbeatable Pricing
Locally Owned & Operated
20-Year Warranty On Residential Flake Systems
State Of Art Equipment & Materials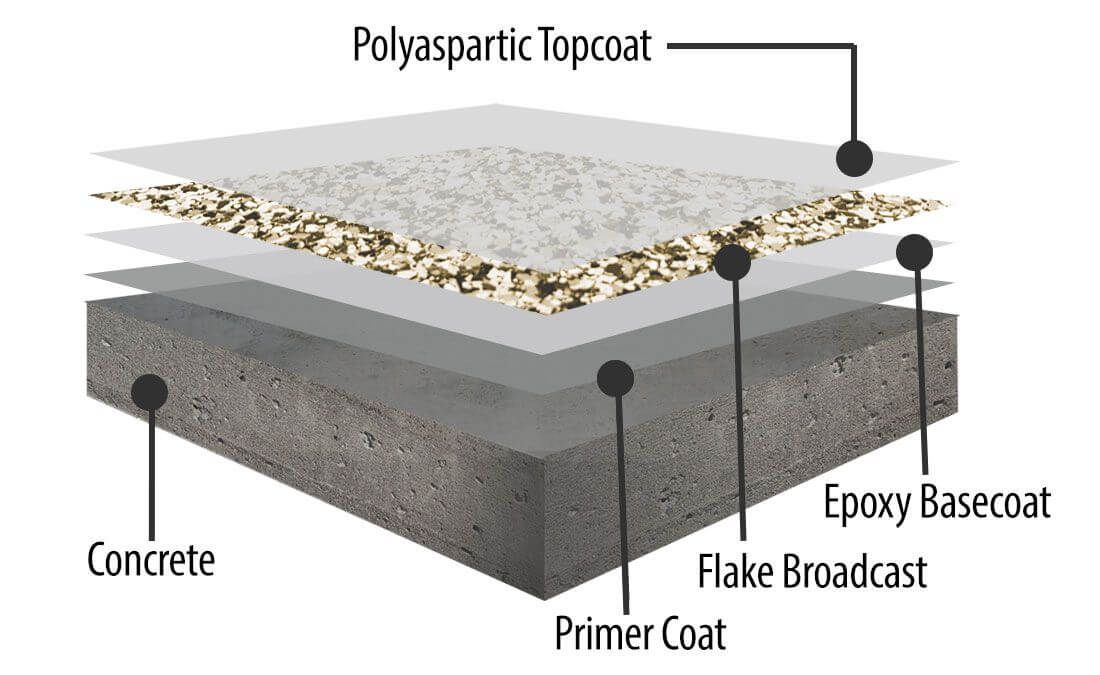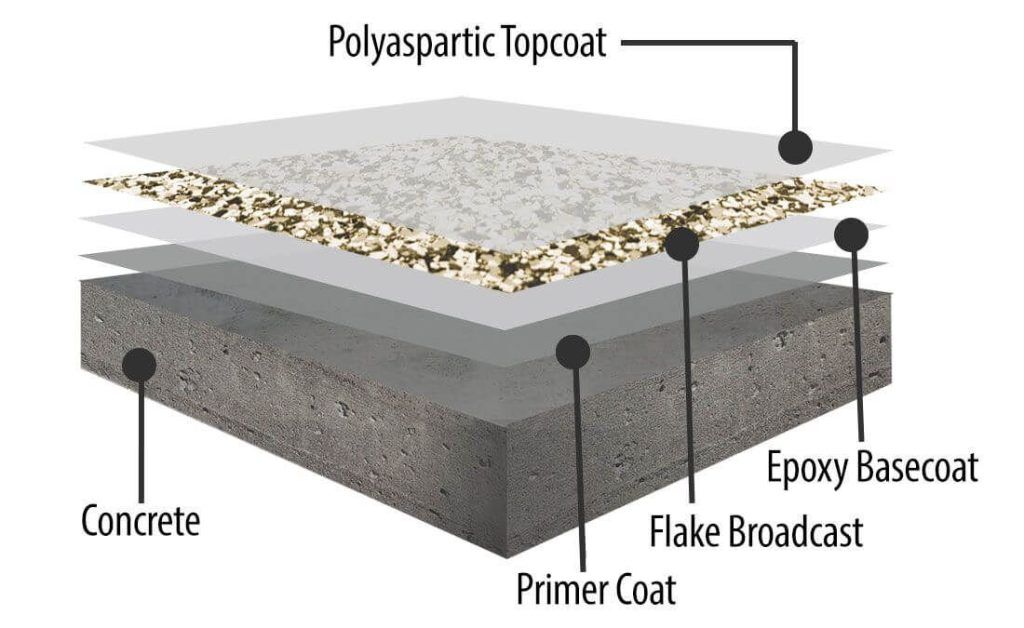 STEP I
Diamond Grind & Surface Repair
Profile, repair, & vacuum the concrete surface to ensure the strongest adhesion possible.
After grinding the floor, we assess your surface for cracks, spalls, and divots, and make repairs before installing our coating.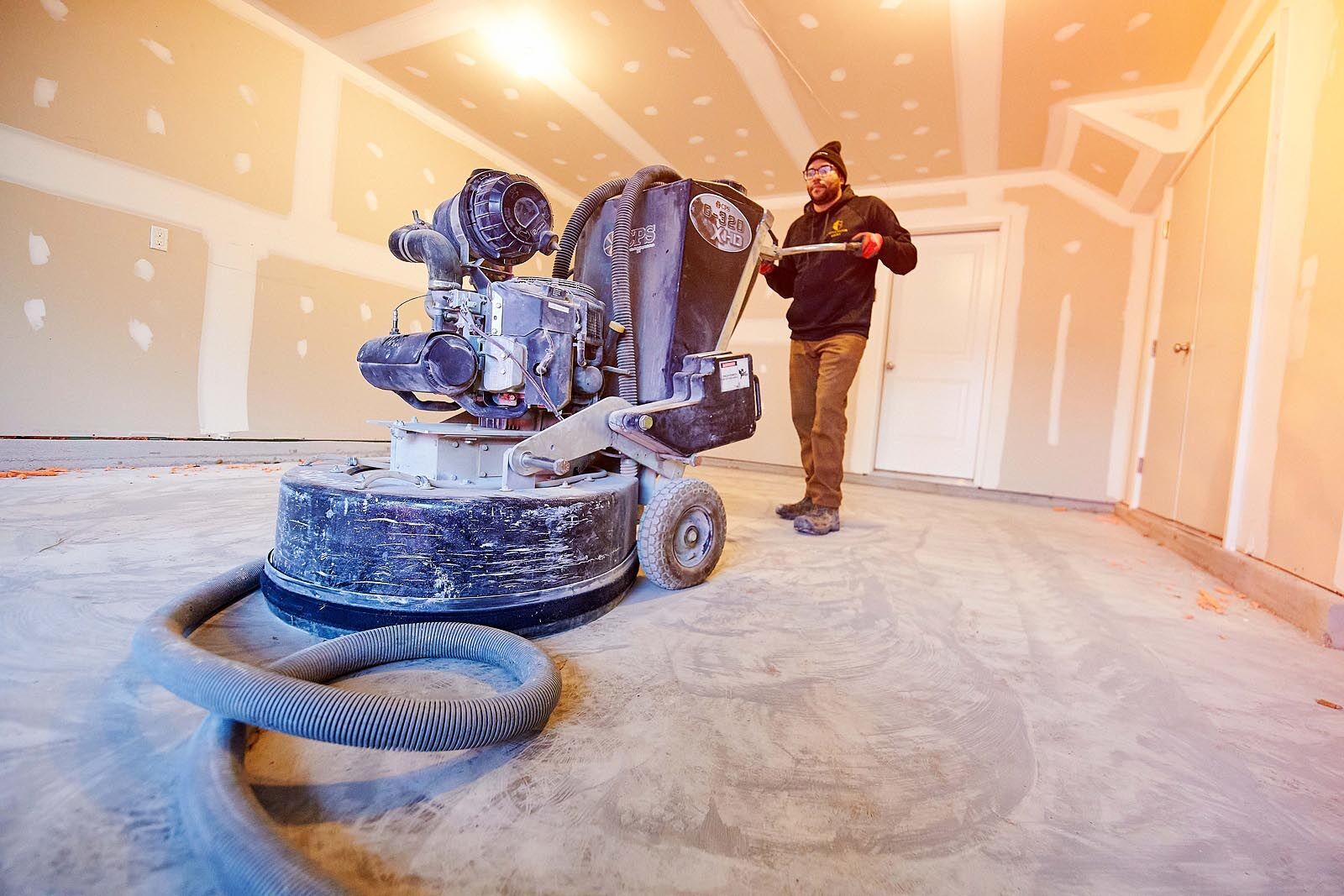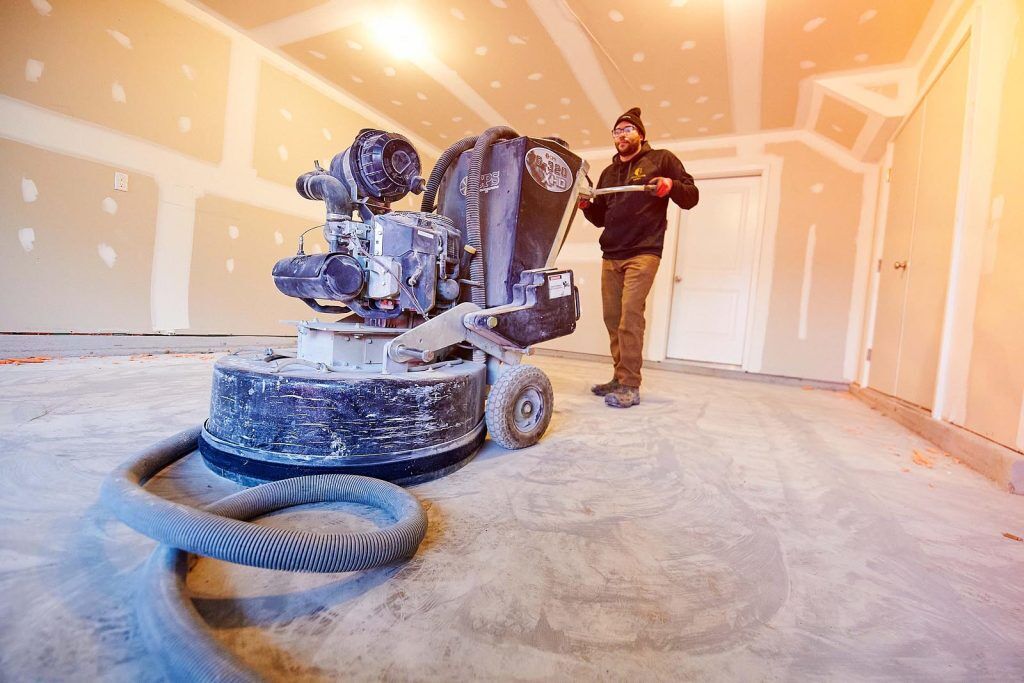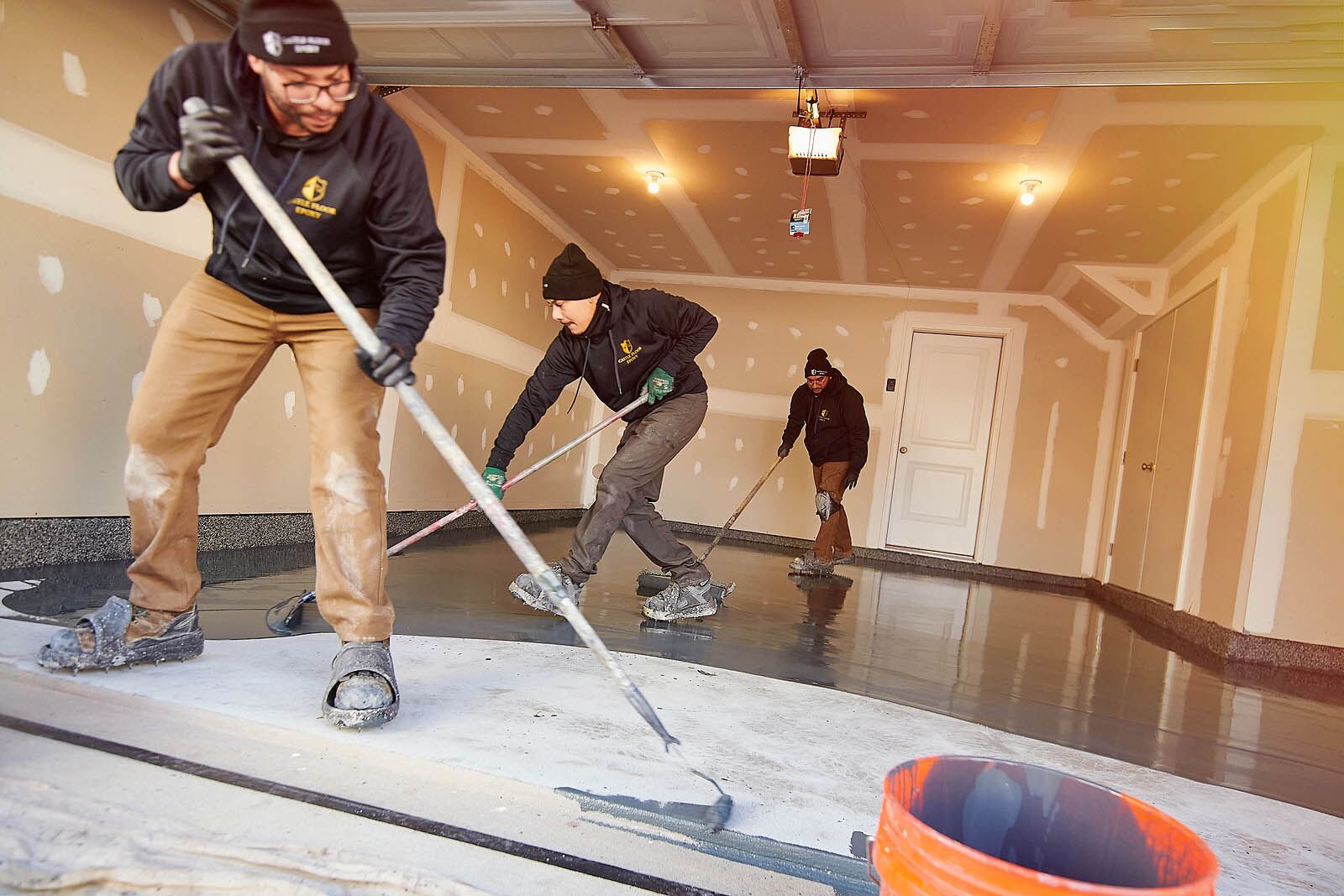 We apply our commercial-grade basecoat using a special squeegee to ensure we achieve the recommended thickness.
STEP III
Full Broadcast Flakes
Epoxy flakes are generously hand-broadcast providing even color & texture to the floor.
All excess flake is removed from the floor leveling the floor to prepare it for final sealing.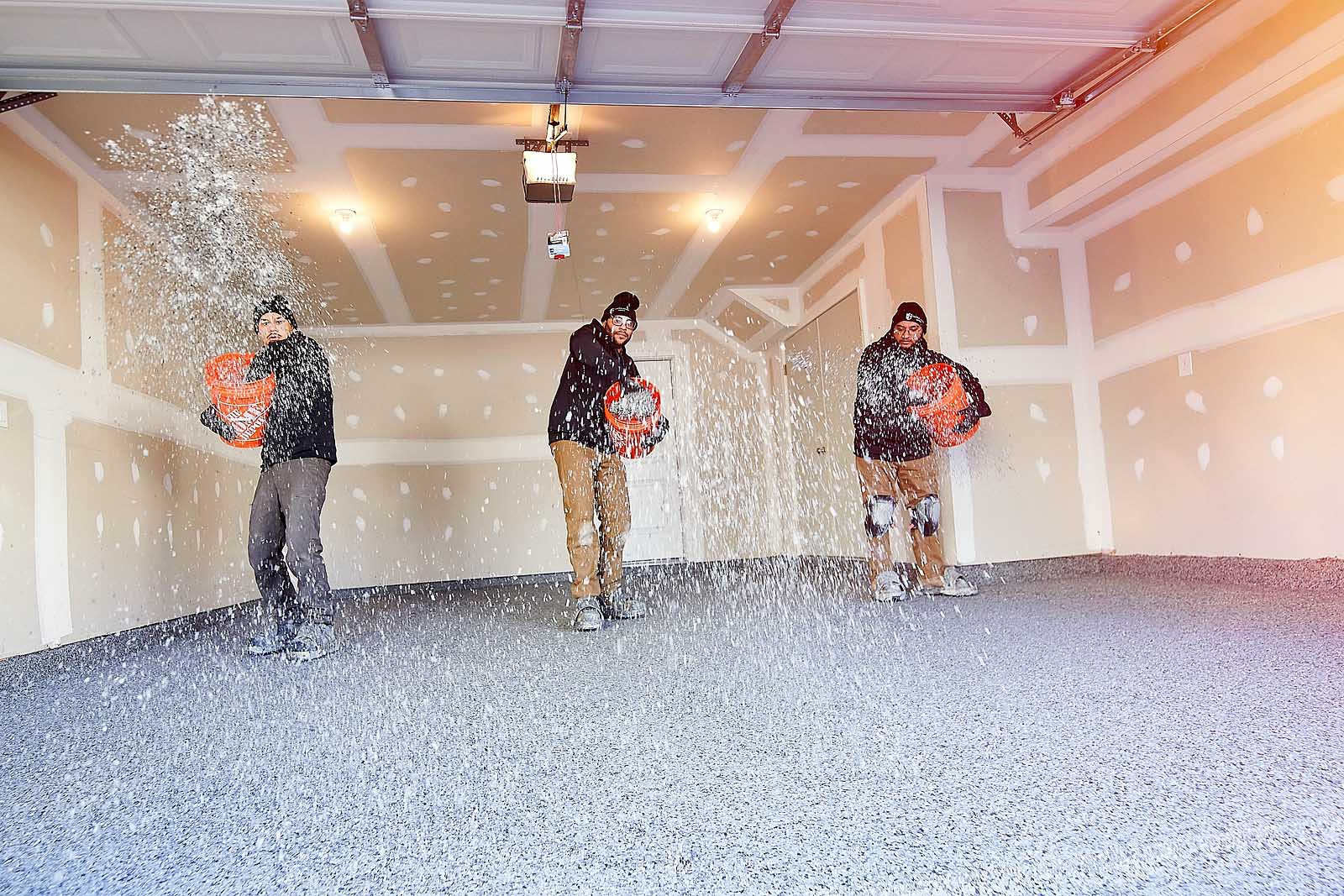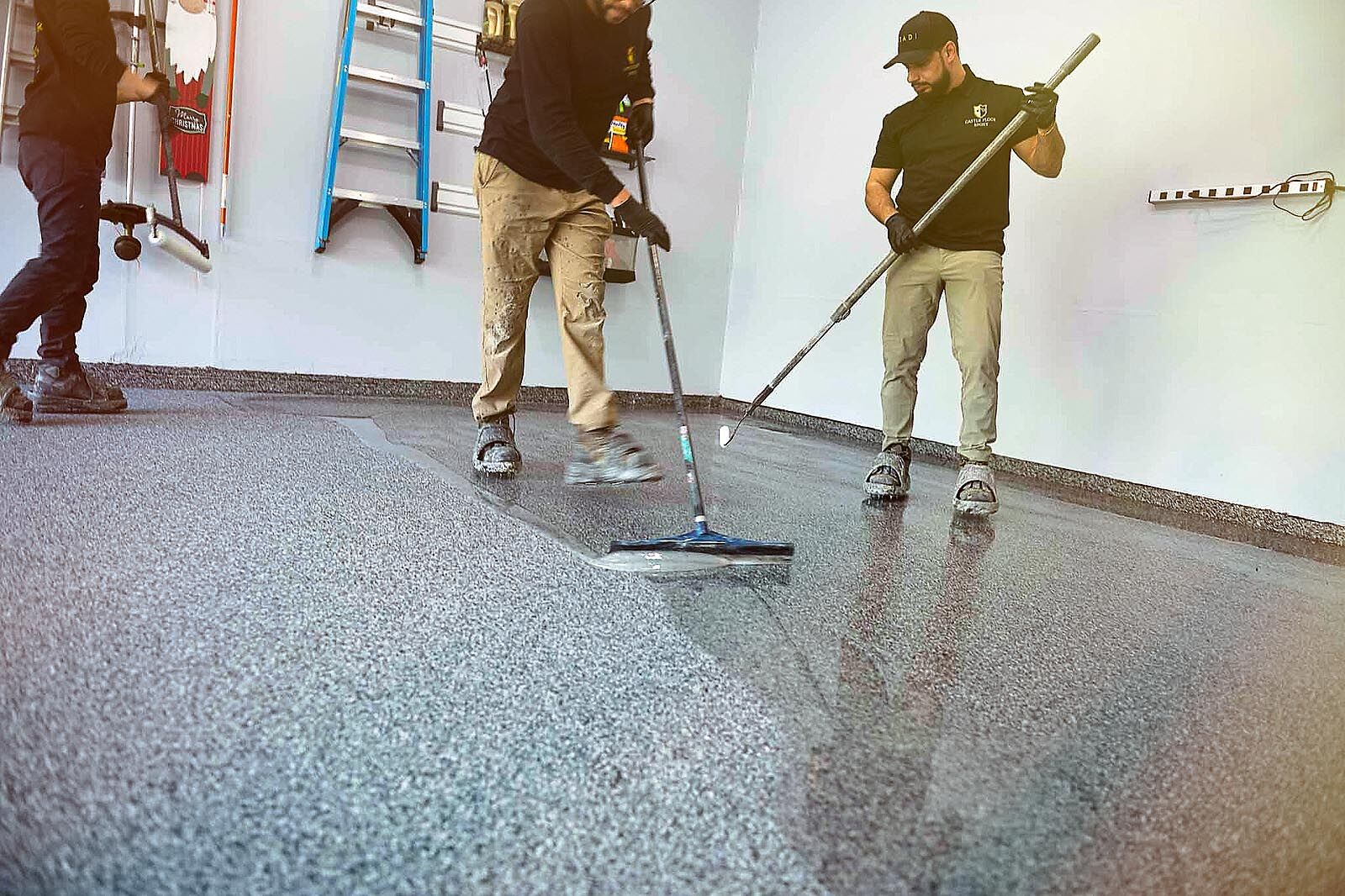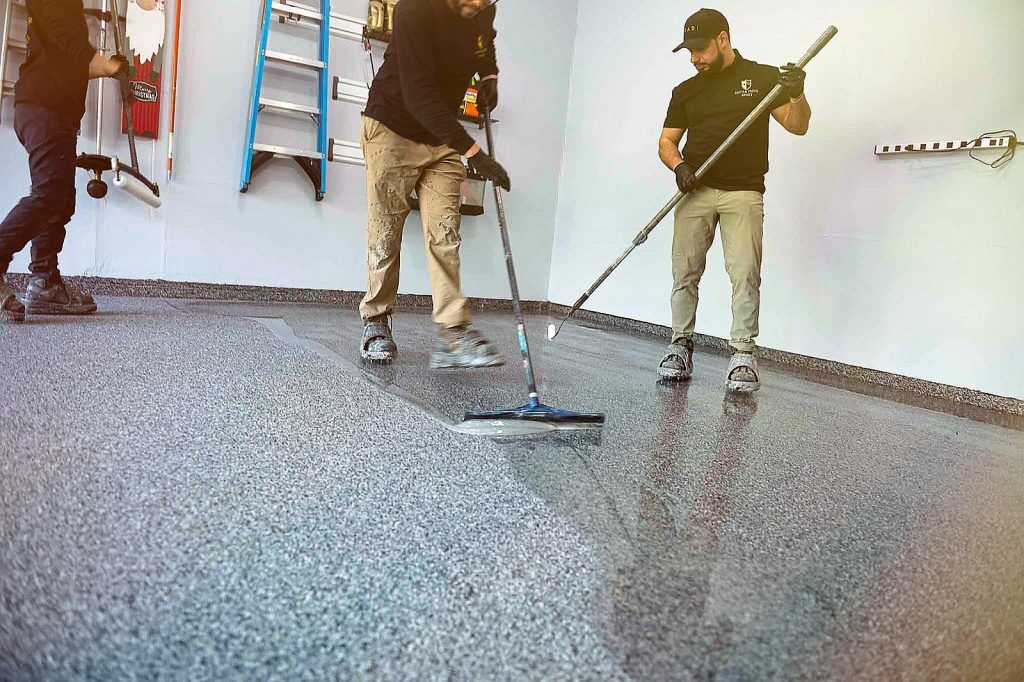 STEP IV
Apply Final Topcoat
Finally, we apply a 100% UV stable Polyaspartic topcoat. Your new floor will be ready for light foot traffic after 24 hours.
Delivering Service
With Integrity
There are people who can do paperwork, and people who can do the job, but not a lot who can do both. No excuse for missed deadlines, poor communication, or bad craftsmanship. This is how we have been building a community of Castle Floor Epoxy supporters in DC, MD and VA areas!
Safe & clean garage coating for my kids …
– Jose Marin, Veteran
We like to entertain people and have poker nights in our garage as well favorite place to spend time with my dogs…
– Chrissie Goodrum, Realtor in Loudoun County
The state of my garage is the first impression you'll have before entering my house…
– Rodger Bhagwat, Auto Collision Instructor
100 reviews on

The crew was great and the floor looks marvelous.

Peter Wainwright
2023-03-07
Excellent work and customer service would recommend to anyone.

Naveen Nadipuram
2023-03-02

DONALD ALSBERRY
2023-02-28
Very satisfied with this work. Ben and his crew went above and beyond my expectations. Would refer this company to anyone. The work is exceptional. As a matter of fact, he is doing a job referral from me thos Thursday. Keep up the work. Thanks again

Barry Skolnick
2023-02-24
These guys were great. Extremely professional. When work was completed did a thorough clean up.

Absolutely fantastic. Ben and the team were amazing. Highly recommend!

Good pricing. Job was well planned and completed.

Super dooper job done. My garage transformed from old to new.