Service areas in Washington DC

for epoxy flooring
Commercial and Industrial Floor Coating in D.C.
Washington, DC, is not only the capital of the United States but also a vibrant and diverse city that offers a variety of attractions, culture, and entertainment. Whether a resident or a visitor, you can enjoy the historical monuments, museums, parks, restaurants, and nightlife that make this city unique. But did you know that D.C. also has some of the most innovative and beautiful floors in the country?
Revolutionize Your Floors with Our Nationwide Epoxy Flooring Services!
At Castle Floor Epoxy, we are experts in epoxy flooring installation and maintenance. We have over 20 years of experience in the industry, and we have completed thousands of projects across the country. We proudly offer our services in Washington, DC, and the surrounding areas.
Epoxy is a type of resin that bonds with concrete to create a seamless and smooth layer that covers the entire floor. It can be customized with different colors, patterns, textures, and finishes to suit your preferences and needs. Epoxy is also resistant to scratches, cracks, chips, and abrasions, making it ideal for high-traffic areas.
Epoxy flooring is not only aesthetically pleasing but also environmentally friendly. It reduces dust and allergens, improves air quality, and saves energy by reflecting light. It also requires minimal maintenance, as it is easy to clean and disinfect.
Enjoy Long-lasting Functional and Customized Flooring
Epoxy flooring is not only attractive but also versatile and customizable. You can choose from various colors, patterns, textures, and finishes to create a floor that matches your style and needs. Whether you want a simple solid color or a complex design with logos, graphics, or flakes, we can make it happen. Epoxy flooring is easy to clean and maintain, as it resists stains, spills, scratches, and abrasions. With proper care, epoxy flooring can last decades without fading or peeling.
Maximizing the Durability of U.S. Industrial Spaces with Epoxy Flooring
Suppose you own or manage an industrial space in D.C., such as a manufacturing plant, warehouse, or distribution center. In that case, you know how important it is to have a floor that can withstand the heavy traffic, machinery, and chemicals in your daily operations. Epoxy flooring is the ideal solution for industrial spaces, as it provides strength, durability, and resistance to impact, wear, and corrosion. Epoxy flooring also creates a smooth and level surface that facilitates the movement of equipment and vehicles.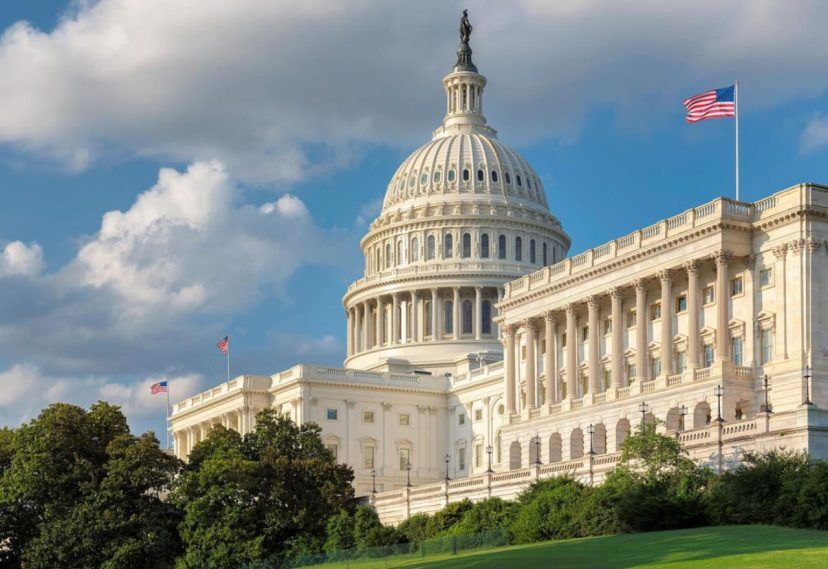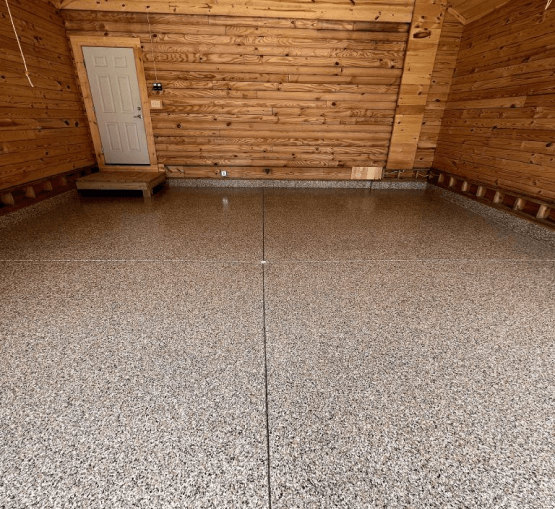 Highlighting Commercial Spaces in the U.S. with Stylish and Versatile Epoxy Coatings
Epoxy flooring is not only suitable for industrial spaces but also for commercial spaces that want to impress their customers and clients with a modern and elegant look. Epoxy flooring can enhance the aesthetics and ambiance of any commercial space in D.C., such as a retail store, office building, restaurant, salon, or hotel. Epoxy flooring can also reflect light and brighten any room, making it more inviting and spacious.
Benefits of Epoxy Coatings for Homeowners in the U.S.
Epoxy flooring is not only for businesses but also for homeowners who want to upgrade their floors with a durable and stylish option. Epoxy flooring can transform any room in your home into a cozy and comfortable space that reflects your personality and taste. Whether you want to add some flair to your living room, kitchen, bathroom, or bedroom, epoxy flooring can do it all.
Versatile application within your home

Enhanced durability and resistance to stains and impacts

Easy maintenance, customization options, and added home value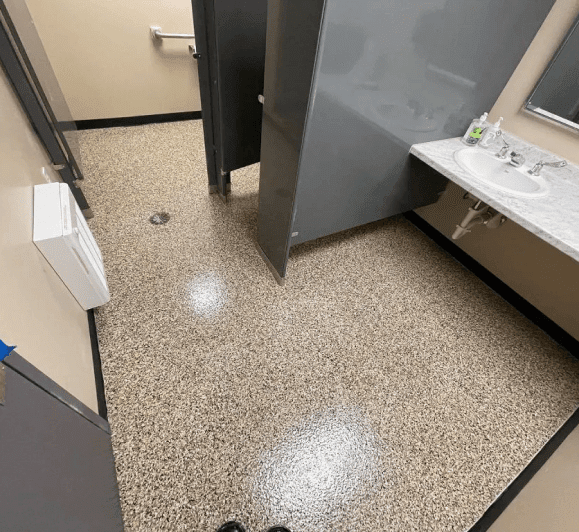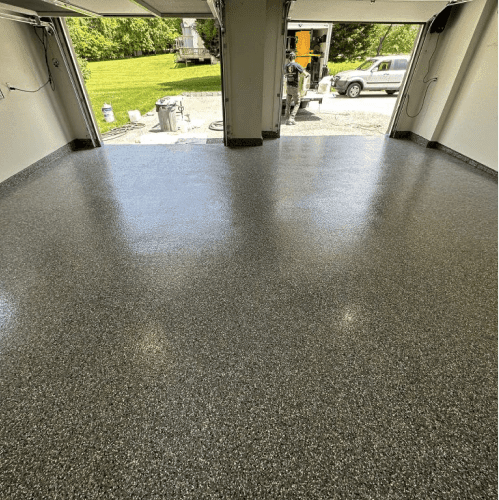 A Stain-Resistant Solution U.S. Epoxy Floor Coatings for Homes
One of the main advantages of epoxy flooring for homeowners is that it is stain-resistant and easy to clean. Unlike carpet or hardwood floors that absorb dirt, dust, allergens, and odors, epoxy flooring is non-porous and impermeable to liquids and contaminants. This means you don't have to worry about spills or stains ruining your floors. Simply wipe them off with a damp cloth or mop them with mild soap and water.
Castle Floor Epoxy introduces its stain-resistant U.S. epoxy floor coatings for homes. These coatings are designed to deliver permanent stain resistance, ensuring your floors remain pristine even in the face of accidental spills. They can withstand high traffic, making them ideal for households with active families and pets. In addition to their durability, these coatings offer an attractive and polished look for your home, enhancing its overall aesthetic appeal. Cleaning is a breeze, reducing your household chores and making maintenance more manageable. Castle Floor Epoxy's epoxy coatings represent a long-lasting investment, adding value to your U.S. home through their robust performance and extended longevity.
The Story Behind Castle Floor Epoxy
Castle Floor Epoxy's journey began in 2018 when founder Ben Asadi purchased his first home. As a car enthusiast, he wanted a garage that felt like a valid extension of his house, which led him to the idea of professionally coated garage floors. Recognizing that there must be others who share his desire to enhance the value and aesthetics of their homes, Castle Floor Epoxy was born.
With a deep commitment to serving clients in the DC, MD, and VA areas, Castle Floor Epoxy has become a trusted name in the industry, dedicated to delivering top-notch concrete coating solutions.
Maryland's diverse architectural landscape demands innovative and durable flooring solutions, and epoxy flooring offers the perfect blend of functionality and aesthetics. Whether you're looking to upgrade your residential space, commercial property, or industrial facility, Castle Floor Epoxy is a reliable partner in delivering quality concrete coatings that will enhance the value and aesthetics of your property while ensuring long-lasting functionality. Make your flooring dreams a reality with Castle Floor Epoxy.
Add Your Heading Text Here
Epoxy floors are extremely resistant to abrasion, which makes them perfect for high traffic areas or those spaces where heavy machinery is used. These floors can withstand the constant movement of vehicles, the wear and tear caused by pedestrian activity
Chemical and spill protection
Epoxy floors are inherently resistant to aggressive chemicals, oils and spills. Their dense, non-porous surface prevents liquids from penetrating the substrate, making them easy to clean and minimizing the risk of corrosion or damage caused by hazardous chemicals.
Easy maintenance and cleaning
Epoxy floors are very easy to maintain and clean. Thanks to their smooth, sealed surface, they do not absorb stains or retain dirt, making them easy to clean on a regular basis with just a quick mop or sweep. In addition, their resistance to chemicals allows the use of harsh cleaners without causing damage.
Aesthetics and customization
Epoxy floors not only offer excellent functionality, but also provide aesthetic customization options. These floors are available in a wide range of colors, patterns and finishes, allowing you to create unique and attractive designs. From marble and metallic effects to slip-resistant textures.