Deciding to get your garage floor coated is an excellent solution to enhance your home's durability, functionality, and aesthetic appeal. We pay top dollar for our homes in the DMV so why leave the garage unfinished?
FACTS:
On average, a typical two-car garage accounts for over 20% of the total square footage of residential homes. While it's common to spend over $15,000 on an existing kitchen or bathroom renovation, wouldn't it seem silly not to spend $3,000-$5,000 thousand dollars to unlock 20% more space in your home?
From The Founder:
CEO Ben Asadi says, "A garage is only a garage as long as it is unfinished, but after your garage floor is coated, it becomes an extension of your home. Unfinished garages are becoming a thing of the past as adding a luxurious Castle Floor coating to your garage floor unlocks all of its glorious potential"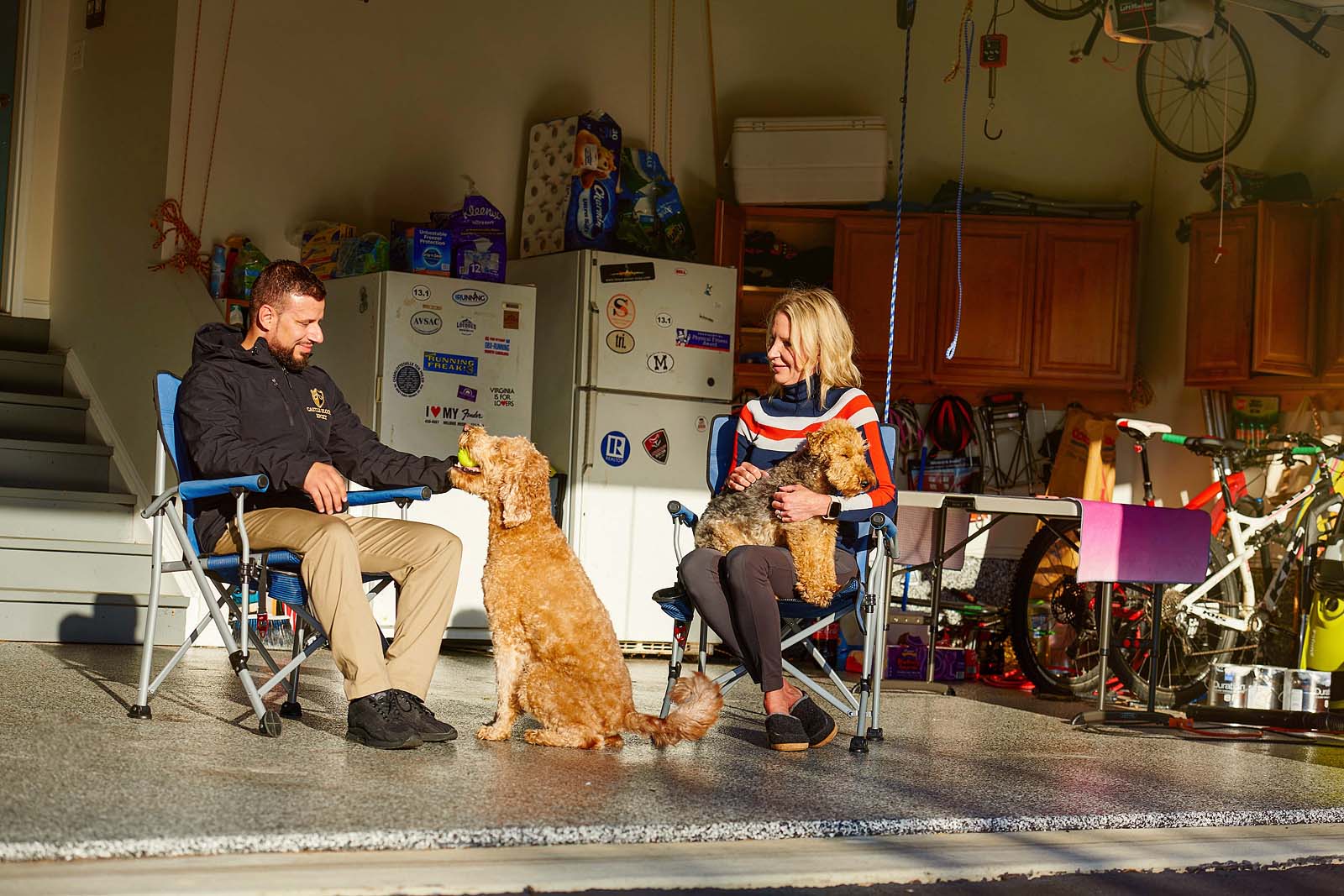 However, one of the most common questions we get from our clients is, "How much does it cost?" The price of concrete coatings varies depending on several factors, including the coating type, the concrete condition, and the total square footage. In this blog, we'll break down the cost of concrete coatings in Maryland and Virginia to help you make an informed decision.
Factors that Affect the Cost of Concrete Coatings:
Type of Coating:

The cost of concrete coatings depends on the coating you choose. Castle Floor Epoxy works directly with the chemists that manufacture our coatings. These coatings are made

specifically

for year-round temperatures and humidity levels the DMV experiences.

Square footage: The surface size is another factor affecting the cost of concrete coatings. The larger the surface area, the more coating material is required, which leads to a higher price.
Preparation Work: The surface preparation work, such as grinding, repairing cracks or holes, and applying a moisture vapor barrier, is another main factor in cost.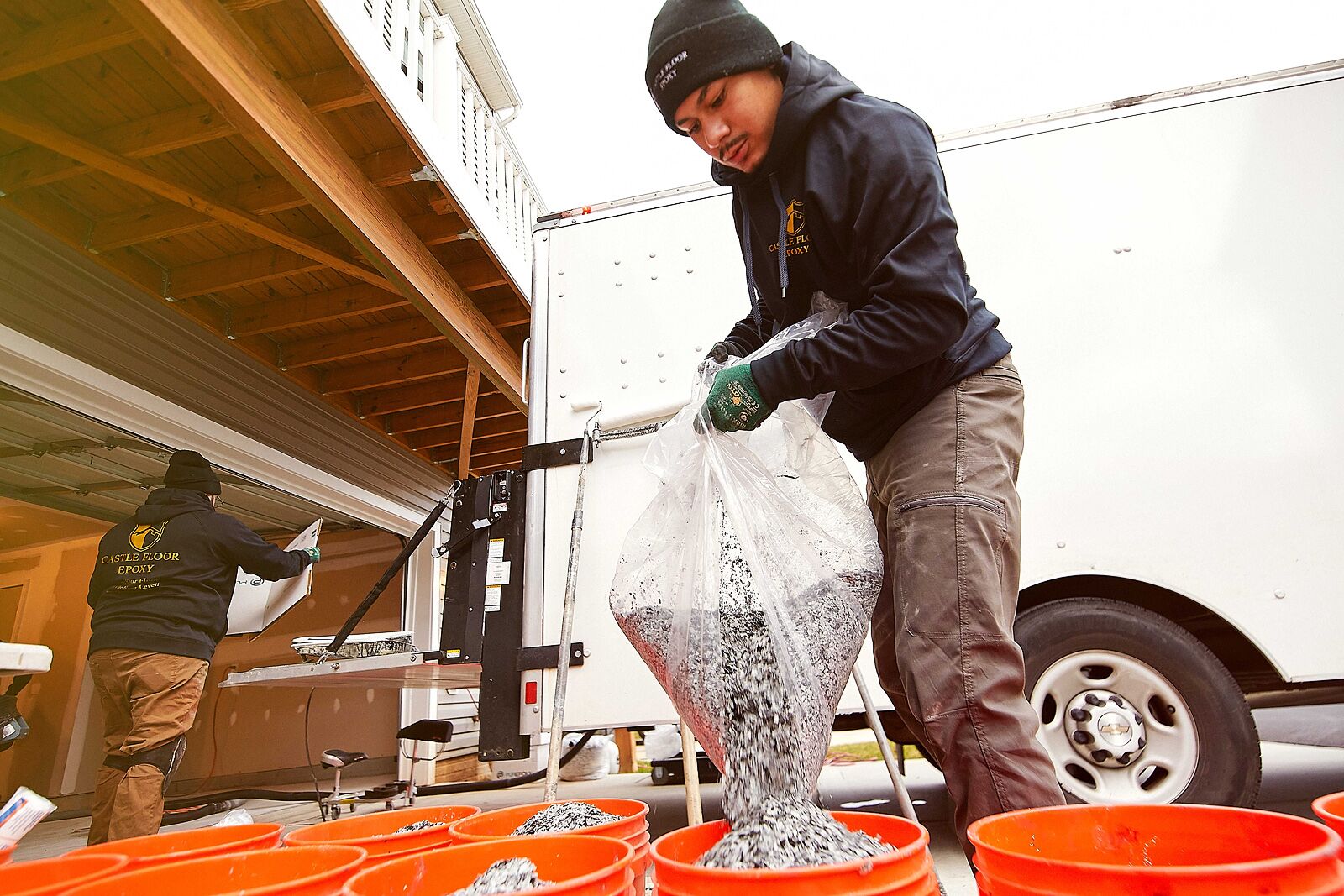 The Average Cost of Concrete Coatings in Maryland and Virginia:
The cost of concrete coatings varies depending on the factors mentioned above. However, on average, you can expect to pay between $7 to $9 per square foot for a resinous epoxy or polyaspartic coating.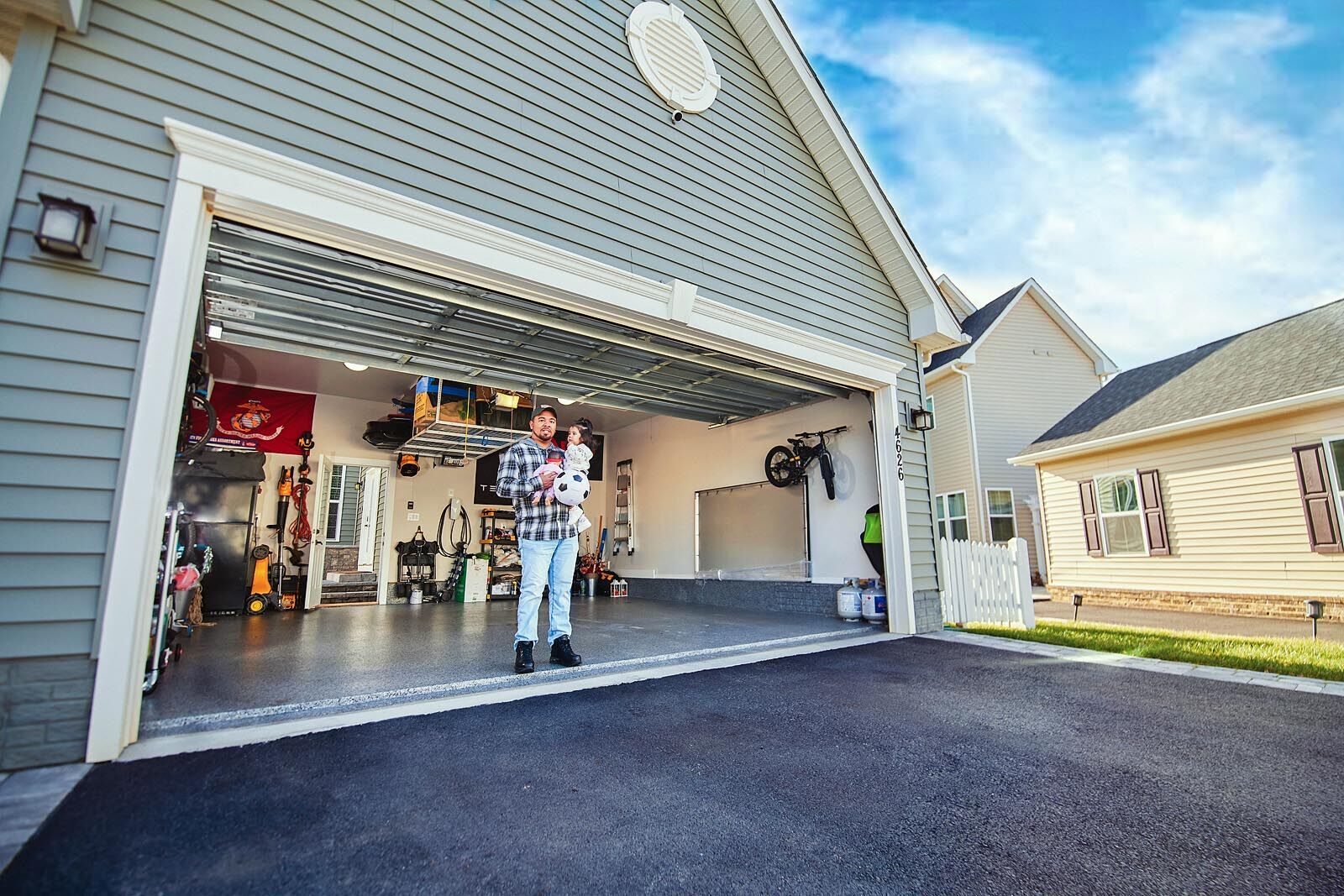 What's more important than the cost is WHO is installing your garage floor coating.
At Castle Floor Epoxy has been an industry-leading expert in this field for many years. We've invested hundreds of thousands of dollars in the proper tooling, equipment, material, and training to guarantee our customers get the best service possible.
With a Castle Floor coating, you can be assured that your floor was installed to the highest standards using the proper equipment and materials by trained and certified installers. Get in contact, and let us hear about your floor challenge.